Add your review
Crocus sativus size 9/10 - BIO
Crocus sativus size 9/10 - BIO
these bulbs can be ordered for the 2024 season
ATTENTION! These bulbs will be dispatched as soon as possible after July 22, 2024
Our organic saffron bulbs are certified with a European organic certificate. these Crocus sativus bulbs of size 9/10 are grown organically without the use of chemical pesticides or syntethic fertilizers. Go to the description of Crocus sativus size 9/10 - BIO
Description
Organic Crocus sativus bulbs of size 9/10
Experience the exquisite aroma and flavor of your very own organic saffron with our size 9/10 organic Crocus sativus bulbs. These bulbs have a circumference between 9 and 10 centimeters and a diameter of between 2.86 and 3.18 centimeters, making them the perfect size for planting and growing in your own garden.
Organic certified bulbs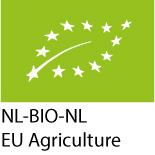 With these organic saffron bulbs, you can enjoy the peace of mind that comes with knowing that they are certified organic by Skal Biocontrole, an independent organization that supervises the entire organic chain in the Netherlands on behalf of the Dutch Ministry of Agriculture, Nature, and Food Quality. Our organic bulbs are grown using organically certified sandy soils with a rich soil life and a high humus content, ensuring that they contain high levels of natural nutrients that promote their health and flowering.
You can view and download our European organic certificate here: European organic certificate
High quality organic bulbs
Our size 9/10 organic saffron bulbs are of the highest quality, qualifying for class 1 certification from the Dutch Flower Bulb Inspection Service, the BKD. This independent inspection guarantees that all our organic bulbs meet strict quality standards, free from any quarantine pathogens or quality defects.
Grow Your Own Organic Saffron: The Sustainable and Rewarding Way to Spice Up Your Life
Planting these bulbs is incredibly easy and enjoyable, and they usually produce at least one flower per bulb in the first year of planting, allowing you to enjoy your very own organic saffron in the fall. Transform your culinary creations with the rich, earthy aroma and taste of your very own organic saffron.
Order now and start enjoying the benefits of these high-quality, organic Crocus sativus bulbs in your own garden. Take the first step in creating a sustainable and healthy lifestyle today
Specifications
| | |
| --- | --- |
| Bulb caliber | 9/10 |
| Circumference of the corm | 9 - 10 cm |
| Diameter of the corms | 2,86 - 3,189 cm |
| Quality of the corms | Class 1, NL-BIO-01 |
| Planting time | From mid-August to late September |
| Flowering time | From mid-October til late November |
| Number of flowers in the first year | 100 to 150 flowers per 100 corms |
| Produces saffron for consumption: | Yes |
| Suitable for naturalization in garden: | No |