Who we are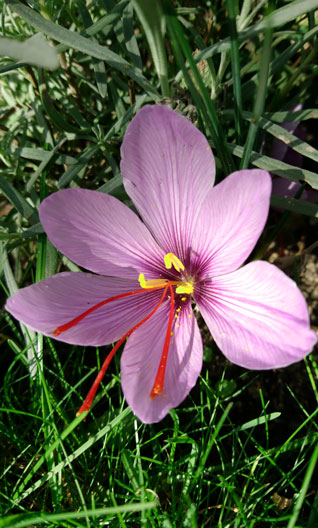 Sativus.com is an online store that sells saffron bulbs, the Crocus Sativus, the species of flower bulbs, which is necessary for the cultivation of saffron, the most distinguished and extraordinary spice in the world.
Sativus.com sells bulbs grown conventionally and organically.
Sativus.com is owned by Bloembollenbedrijf J.C.Koot VoF, a company specialized in the cultivation of Dutch flower bulbs.
Due to the fact that we have more than 30 years of experience with the cultivation of the Crocus Sativus, we can help you to setup your own saffron plantation and answer almost all your questions about the cultivation of saffron.
We really hope you will find here what you like. A comment, a question? Do not hesitate to write to [email protected] to give us your suggestions!
Welcome!
The staff of sativus.com
---
Impressum
Sativus.com is owned by:
Bloembollenbedrijf J.C.Koot VoF
Vennewatersweg 29
1935AR, Egmond Binnen
Holland
Tel: +31624590389
E-Mail: [email protected]
Bloembollenbedrijf J.C.Koot VoF is a company registered at the Chamber of Commerce in Alkmaar under number 58256105
VAT: NL 852948918B01