The first saffron bulbs of this season have been harvested.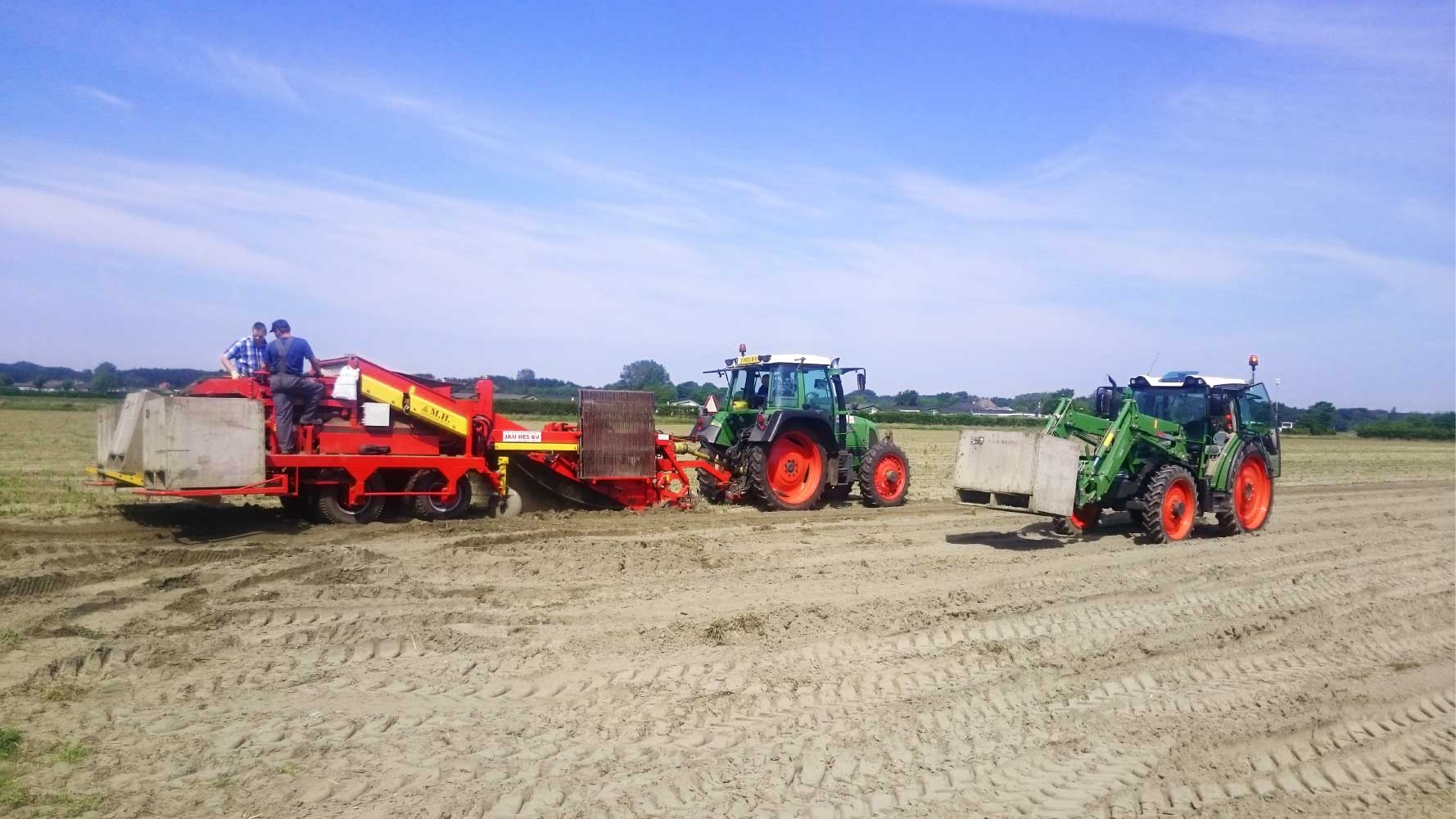 On Thursday, June 25th, we have begun lifting the first bulbs of season 2015 in collaboration with the agricultural contractor Jan Hes B.V.
The bulbs are being grubbed up in cubic boxes after which they are being transported to our farm. There the saffron crocuses are being cleaned of most sand and dirt and a rough separation is being made between large and small bulbs by means of a vibrating sieve.

Subsequently, the bulbs are being placed in front of a special drying wall in cubic boxes where they are being dried by means of warm air. Once the bulbs are dry, they are being sorted by size and made ready for sales.